MISS RHONDA'S READERS: MINI BOOKS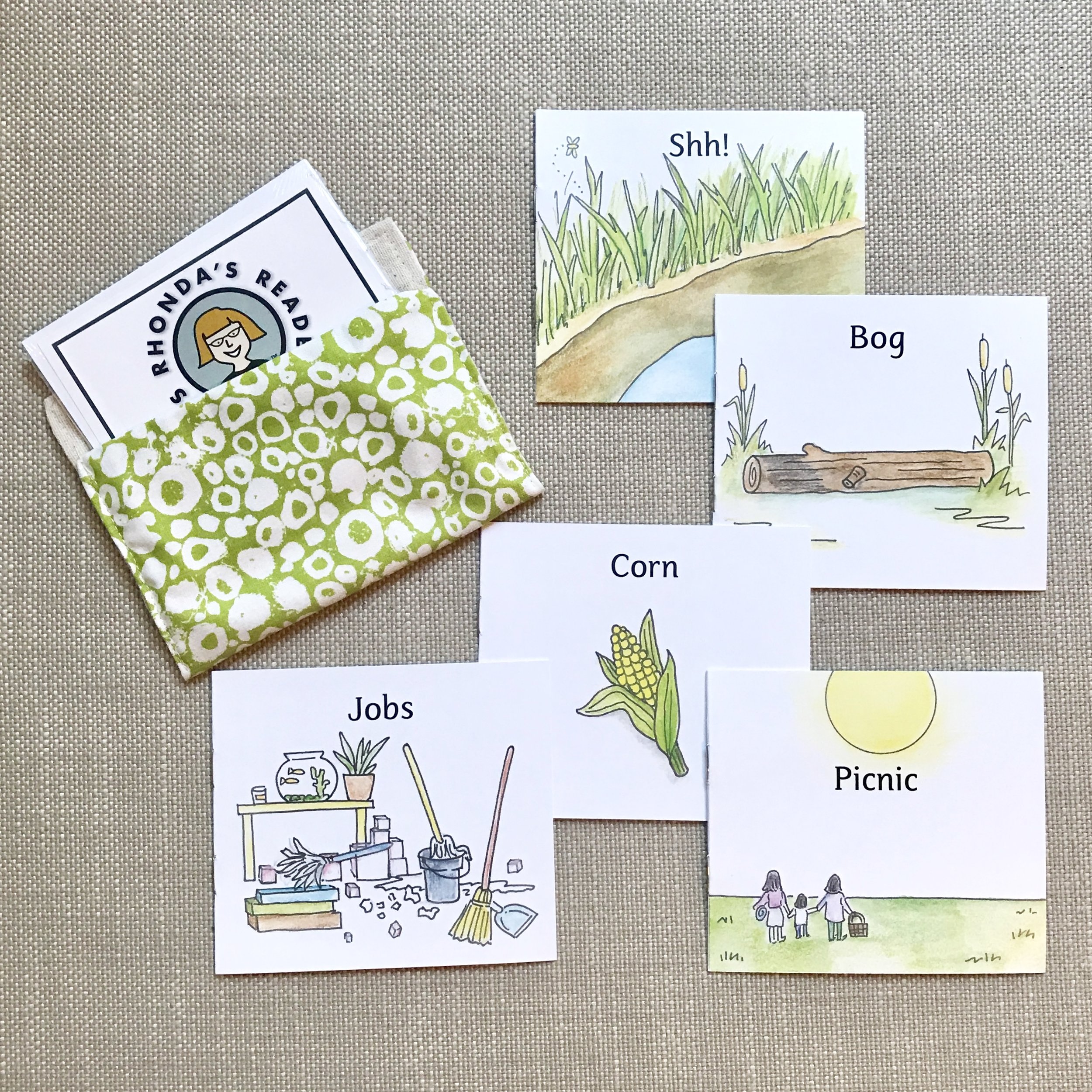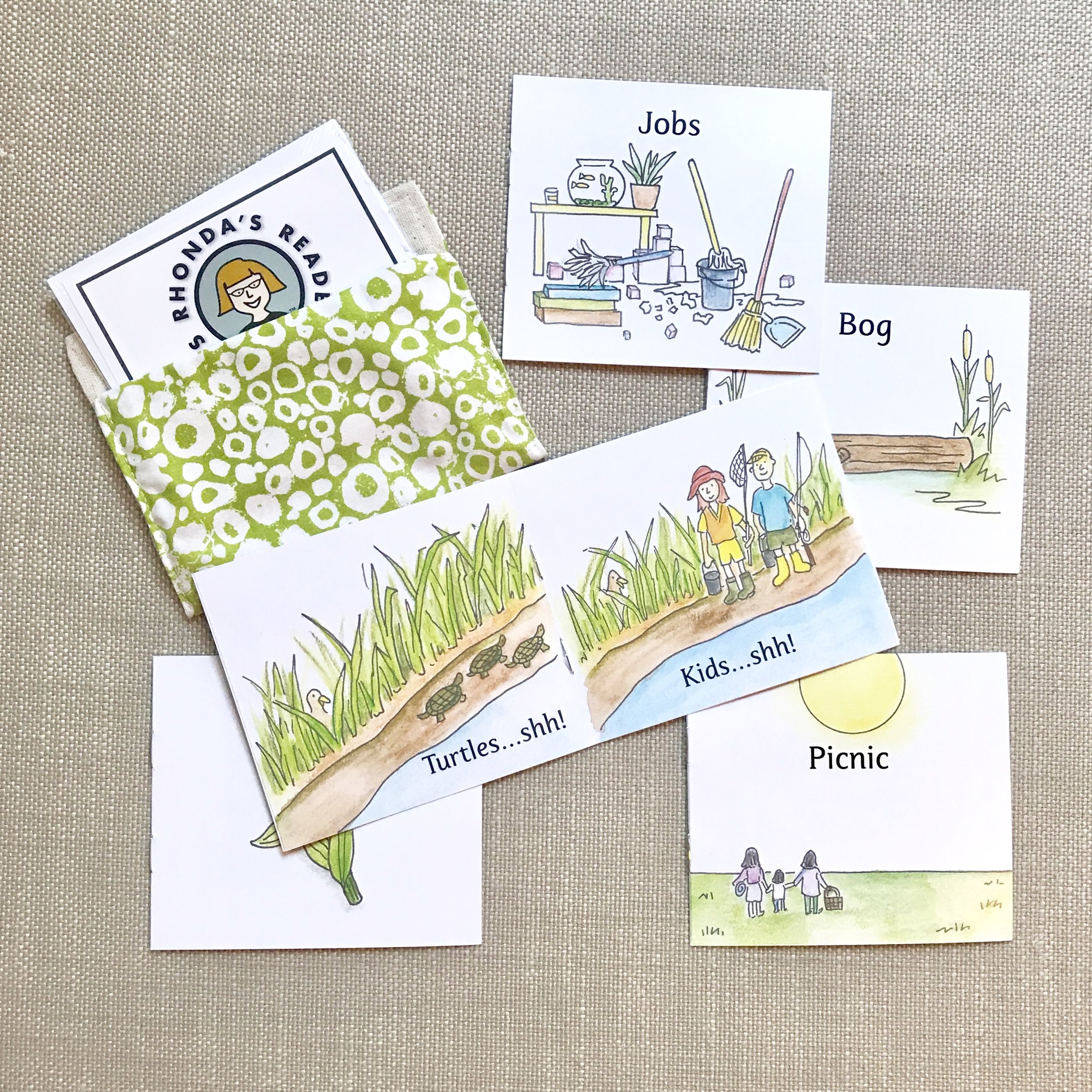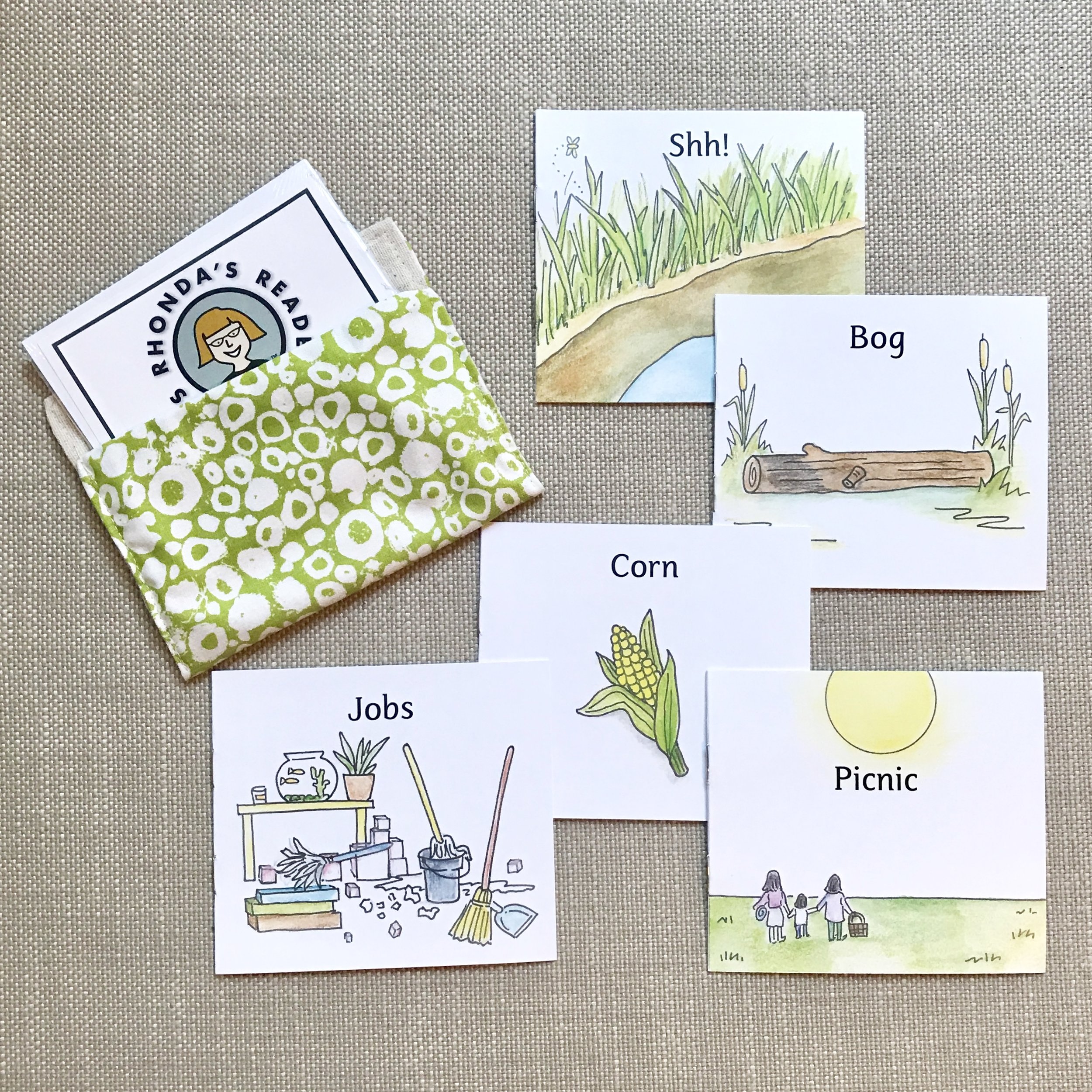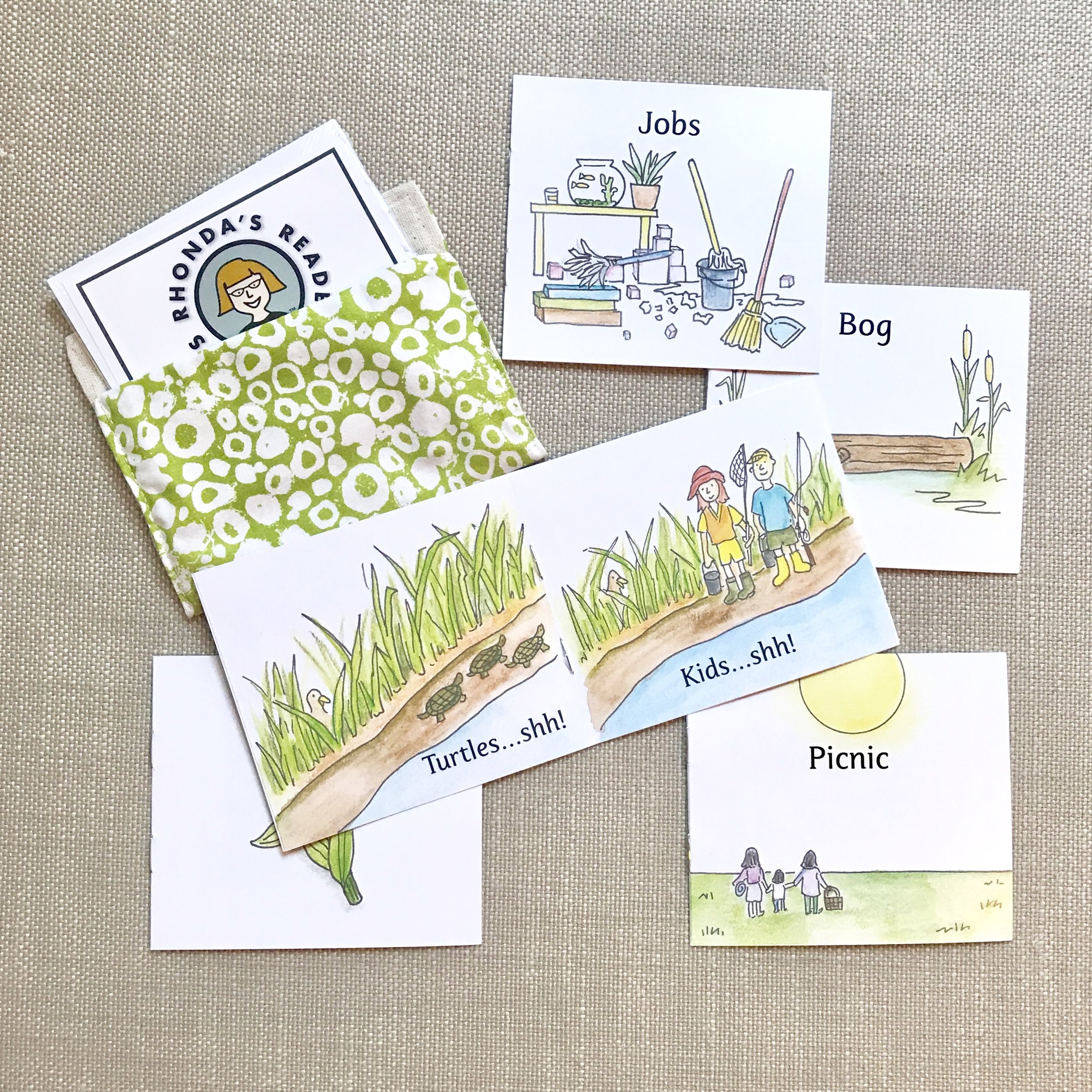 MISS RHONDA'S READERS: MINI BOOKS
Originally introduced and enjoyed in a Montessori classroom, these 5 short books are a wonderful bridge from word reading to story reading. Each 6 page story has from 6 to 25 mostly phonetic words. The titles include: Bog, Picnic, Jobs, Shh!, and Corn. The books are 4 1/2 by 4 inches.
A handcrafted cloth pouch may be purchased separately. Books fit in our card pouch.
Crafted and printed in Atlanta with soy based ink and FSC paper.